Vic Falls to Kenya
Booking Dates
06/21/2023 through 11/28/2024
Travel Dates
06/21/2023 through 12/01/2024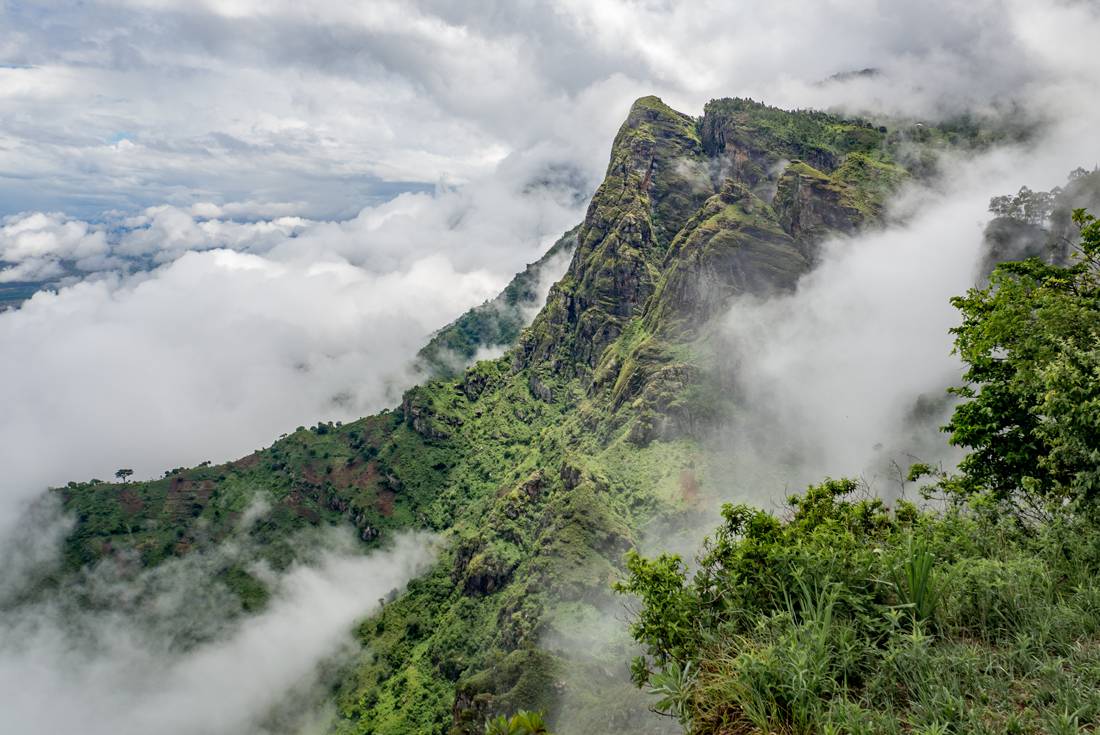 Vic Falls to Kenya

Experience the incredible East African wild as you explore from Victoria Falls to Nairobi on a 28-day trip. Learn about the animals that call this part of the world home on 4WD safari drives, explore some of the world's most pristine wildlife reserves and enjoy welcome from some of our local friends who can't wait to show you their homeland. Visit Zanzibar's pristine northern beaches and explore the cobbled streets of Stone Town, then get off the beaten track in the lush green of the Usambara Mountains. Find the heart of East Africa on this once-in-a-lifetime journey.

Activities
Victoria Falls – Victoria Falls Wildlife Trust Visit
Masvingo – Great Zimbabwe Ruins guided visit
South Luangwa – Jewellery workshop Project
South Luangwa National Park – 4×4 Afternoon Game Drive
South Luangwa National Park – 4×4 Dawn Game Drive
Mikumi National Park – 4×4 Game Drive
Irente – Lushoto hike
Irente – Local lunch
Ngorongoro Forest – Elephant Cave Trek
Ngorongoro Crater – 4×4 Game Drive
Serengeti National Park – 4×4 Game Drive
Serengeti National Park – 4×4 Game Drive
Serengeti National Park – 4×4 Game Drive
Mto wa Mbu – Cooking class, crafts & village walk
Highlights
Travel for good with a visit to Victoria Falls Wildlife Trust, a centre dedicated to the rehabilitation and rescue of wild animals like elephants, cheetahs and vultures.
Discover the 11th-century ruins of Great Zimbabwe during a guided tour of the World Heritage site, which was once the heart of a thriving empire.
Spend the day with Swahili women in Kisongo, learning to make a local dish, trying your hand at traditional crafts and learning about village life in Tanazania.
Chill out on the northern beaches of Zanzibar, lounging on white sand and cooling off in crystal waters of the Indian Ocean.
Take safaris across the floor of the Ngorongoro Crater, through South Luangwa National Park, Mikumi National Park and over the plains of the Serengeti in search of the Big Five.
| Day | Description | View All |
| --- | --- | --- |
| Day 1 | Victoria Falls | Details |
| Day 2 | Victoria Falls | Details |
| Day 3 | Bulawayo | Details |
| Day 4 | Bulawayo | Details |
| Day 5 | Masvingo | Details |
| Day 6 | Harare | Details |
| Day 7 | Lusaka | Details |
| Day 8 | Petauke | Details |
| Day 9 | South Luangwa National Park | Details |
| Day 10 | South Luangwa National Park | Details |
| Day 11 | Lake Malawi | Details |
| Day 12 | Lake Malawi | Details |
| Day 13 | Chitimba | Details |
| Day 14 | Iringa | Details |
| Day 15 | Mikumi National Park | Details |
| Day 16 | Dar es Salaam | Details |
| Day 17 | Stone Town | Details |
| Day 18 | Zanzibar Northern Beaches | Details |
| Day 19 | Zanzibar Northern Beaches | Details |
| Day 20 | Bagamoyo | Details |
| Day 21 | Usambara Mountains | Details |
| Day 22 | Usambara Mountains | Details |
| Day 23 | Arusha | Details |
| Day 24 | Karatu | Details |
| Day 25 | Ngorongoro Crater / Serengeti National Park | Details |
| Day 26 | Serengeti National Park | Details |
| Day 27 | Mto wa Mbu | Details |
| Day 28 | Nairobi | Details |